Welcome to BLUE ONE Realty!
If you are here it's probably because you are looking for a change. Despite moving from one RE company to another might seem like a hassle, it's not! Actually it's a lot easier than you think. So let's get started and let's show you the main reasons why you should join our growing team.
We have the most competitive plan around; it's simple: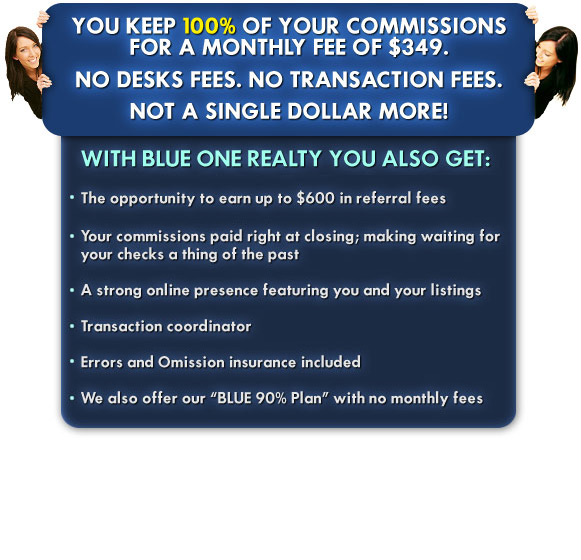 Give us a call TODAY for a confidential appointment!
Natalia Arias
Lic. Real Estate Broker / Owner

Office: 305-599-1817
Cell: 786-306-5395